2017 through the arbitrary
I'm going to review the year that was 2017 by considering arbitrary but delightful moments as markers in time. In no particular order, because order hinders serendipity. If they feed nostalgia a decade hence, their purpose shall have been served. I will try to steer clear of tech as much as possible.
---
1/ I'm convinced that good cooking is about knowing secrets. Who knew something as simple as toast can be elevated this much simply by rubbing raw garlic on it and adding a couple of pieces of fresh rosemary. 12 Recipes is a brilliant book, with a lot of these secrets.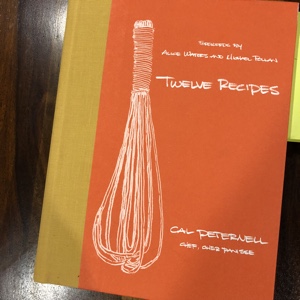 ---
2/ TV shows have almost entirely taken over movie time for me. I know they're calling it the golden age of television, but it just keeps getting better. Watch The Expanse, American Gods, Master of None, Fauda, Mr Robot, The Night Manager, Marvelous Mrs. Maisel. The list goes on.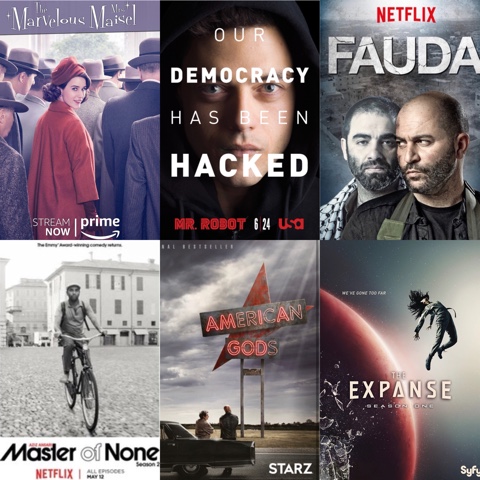 ---
3/ American Gods deserves a repeat mention. The book is one of Neil Gaiman's greatest works, after The Sandman of course. But the show is spectacular – darker and more vivid than what you imagined while reading.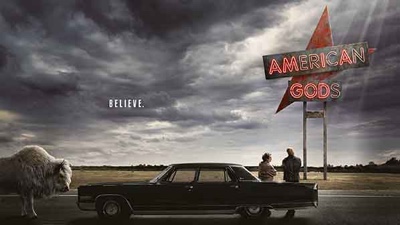 ---
4/ My most viewed tweet turned out to be an important one, although not of my own creation. Understanding of epigenetics and inter-generational trauma needs to be wider and deeper so we can care for mental health better.
Thread 👇 https://t.co/Ljshq0YZHL

— Umang Jaipuria (@umang) December 19, 2017
---
5/ I gave in to the Instant Pot craze, like the rest of the world. It does feel like cheating – especially when the food turns out tastier than I expect for the little effort it demands.
---
6/ I had my fifteen seconds of fame with Medium featuring a series I created while I was visiting India and having fun half-pretending to be a foreigner there. It only opens on their iOS app, unfortunately, so I converted it into a blog post: Observations on a Changing Consumer Story in India.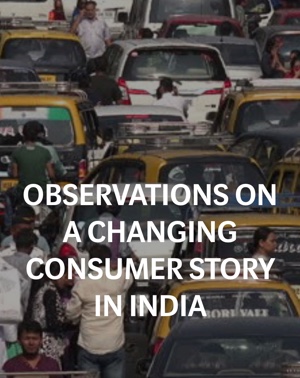 ---
7/ If there is one theme that left an indelible impression on the year, it is: "Life is too short, and it's all about the people around you." I'm going to see how I can imbibe this into every moment.
---
8/ In terms of new habits, the greatest number of broken streaks probably went to using Headspace. Is it bad because the streaks kept breaking? Or good because they also restarted? Either way, I'm finding meditation to be a survival skill.
---
9/ In terms of continuing habits, weekly long runs in the Golden Gate Park remains the most cherished. The distances have gotten longer, and idlis for brunch have been tacked on.
---
10/ Here's what Foursquare / Swarm showed as my most visited restaurants this year. All comfort and soul-satisfying food. In hindsight, it was as if 2017 demanded comfort food.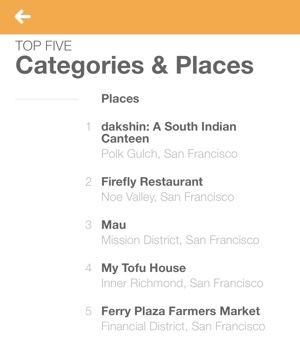 ---
11/ Living in San Francisco comes with friends / family / acquaintances visiting often. And we love that (who cares whether it's me they're coming to see or the city). This year brought people who visit regularly, and people we haven't seen in years.
---
12/ Detour – the app – is marvelous. It is hands-down the best way to get out of having to go to Fisherman's Wharf yet again to show people around. Just hand the app and a pair of earphones to the eager tourist. On the other hand, I tried a tour for the first time just today, and it is the most amazing way to see a city. I've walked in the Haight-Ashbury area countless times, but never really experienced it like I did today. Detour can a public good, much like museums.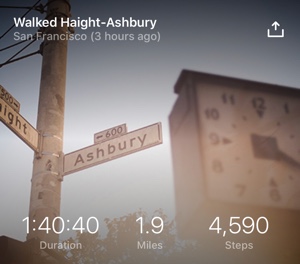 ---
13/ The me from a decade ago who would read 500 pages in a weekend would barely recognize me today. I've managed to read a handful of books this year of which two I'd highly recommend are When Breath Becomes Air and Snow Crash. My newest trick to reading more is to give up on a book when it starts becoming tedious and move on to the next one: I buy a lot of books, start reading many, and finish a few. The me from a decade ago who read a hundred pages about the Russian agragrian economy to get through Anna Karenina would hardly recognize this.
---
14/ Through great serendipity, earlier in the year year I walked into a comic book store in the Mission, and discovered Saga. After The Sandman, this is one of the best graphic novels I've read. The artwork is brilliant and the satire will leave you breathless. Why graphic novels haven't joined mainstream literature is a puzzle. Thinking back to my adolescent reading, I absorbed plenty of Indian history and mythology from Amar Chitra Katha, and it just feels like a missed art form.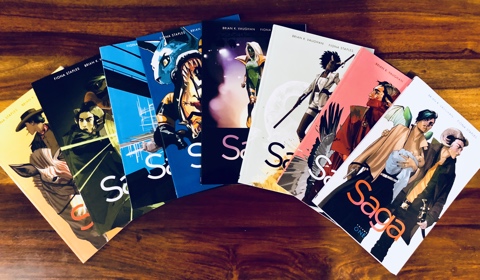 ---